The secret of change is to focus all your energy not on fighting the old, but on building the new. - Socrates
In this particular case, we showed this property to several clients. The lot was big and beautiful and in a desirable area in Wahiawa. However, the dark and unfinished interior was turning clients away.
One couple could see through the old and envision the new. They purchased this house and made it a beautiful home.
In the below before and after pictures you can see how open and bright the space is. This couple transformed a house into a beautiful home that will bring years of happy memories.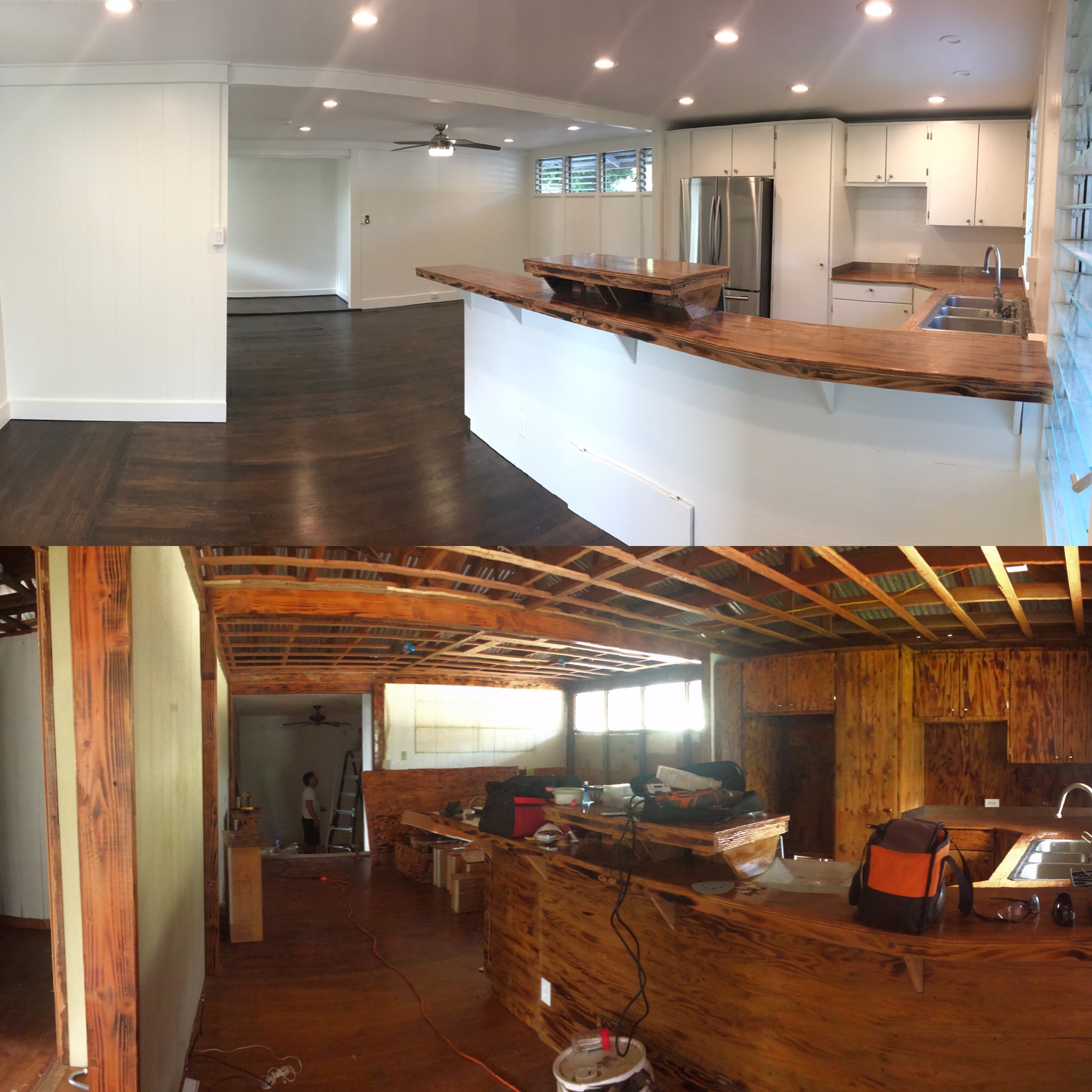 Kitchen - Counter top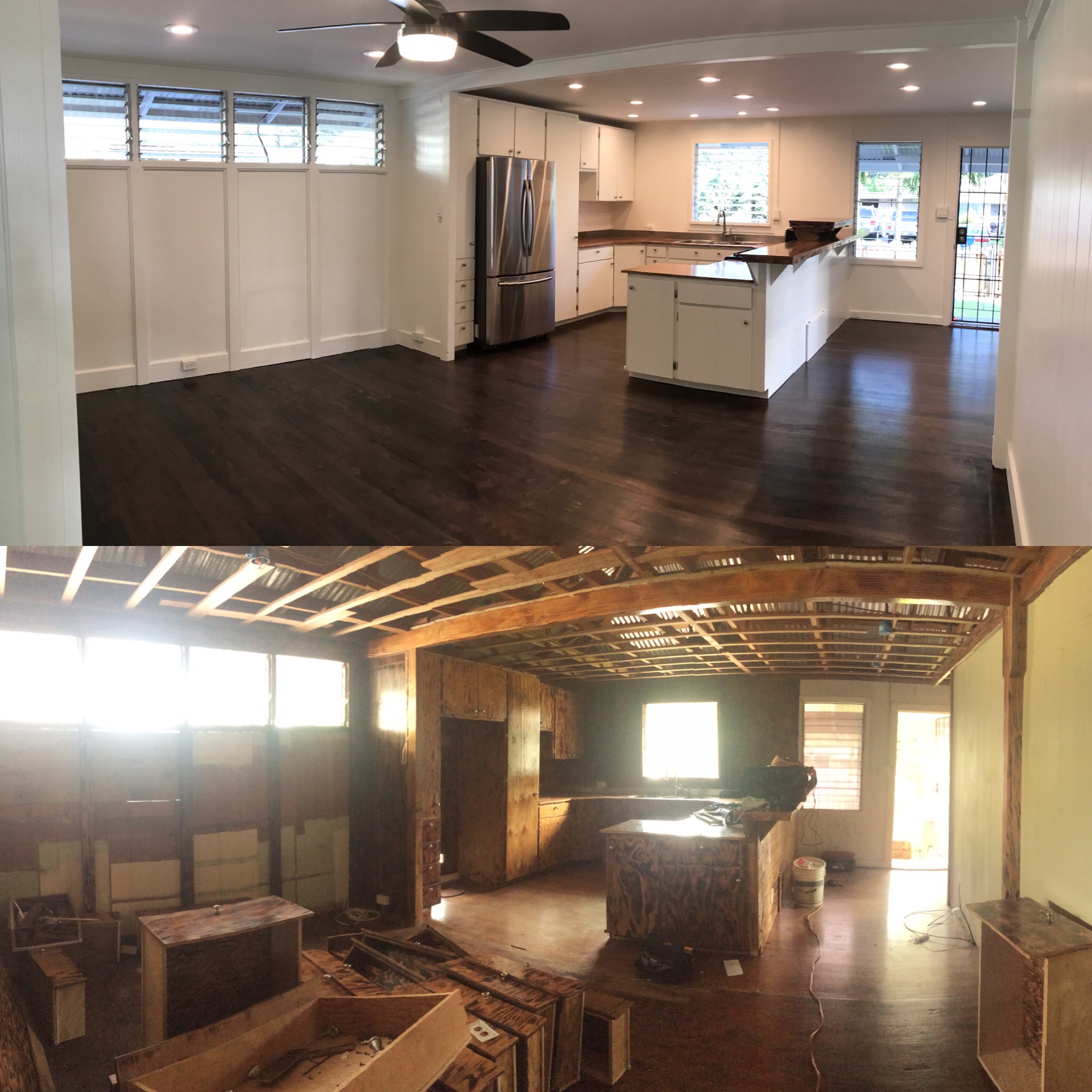 Kitchen and dining room
Whether you are looking for a fixer-upper or a move in ready give us a call. We watch Hawaii's Real Estate market daily and can help you find your dream home!